About The Canmore Chapter
Family and Community Support Services coordinator Lu Douce discovered the program in 2015 and immediately recognized the value it would bring the community.  Lu had for some time been inspired by the dedication of Canmore resident Lloyd Church who modified his own bike with a seat to take his wife Ellie, who is in Eagle View long term care at the hospital, on bike rides.  Now all seniors in Canmore have the opportunity to get outside, enjoy the beautiful scenery of the Canadian Rockies, and remain active members of the community.
Chapter Status & Plans
In spring of 2016 Canmore successfully started putting the wind back into the hair of their elderly community by running 2 bikes, 5 days a week from 3 separate locations from early spring to late fall.
Contact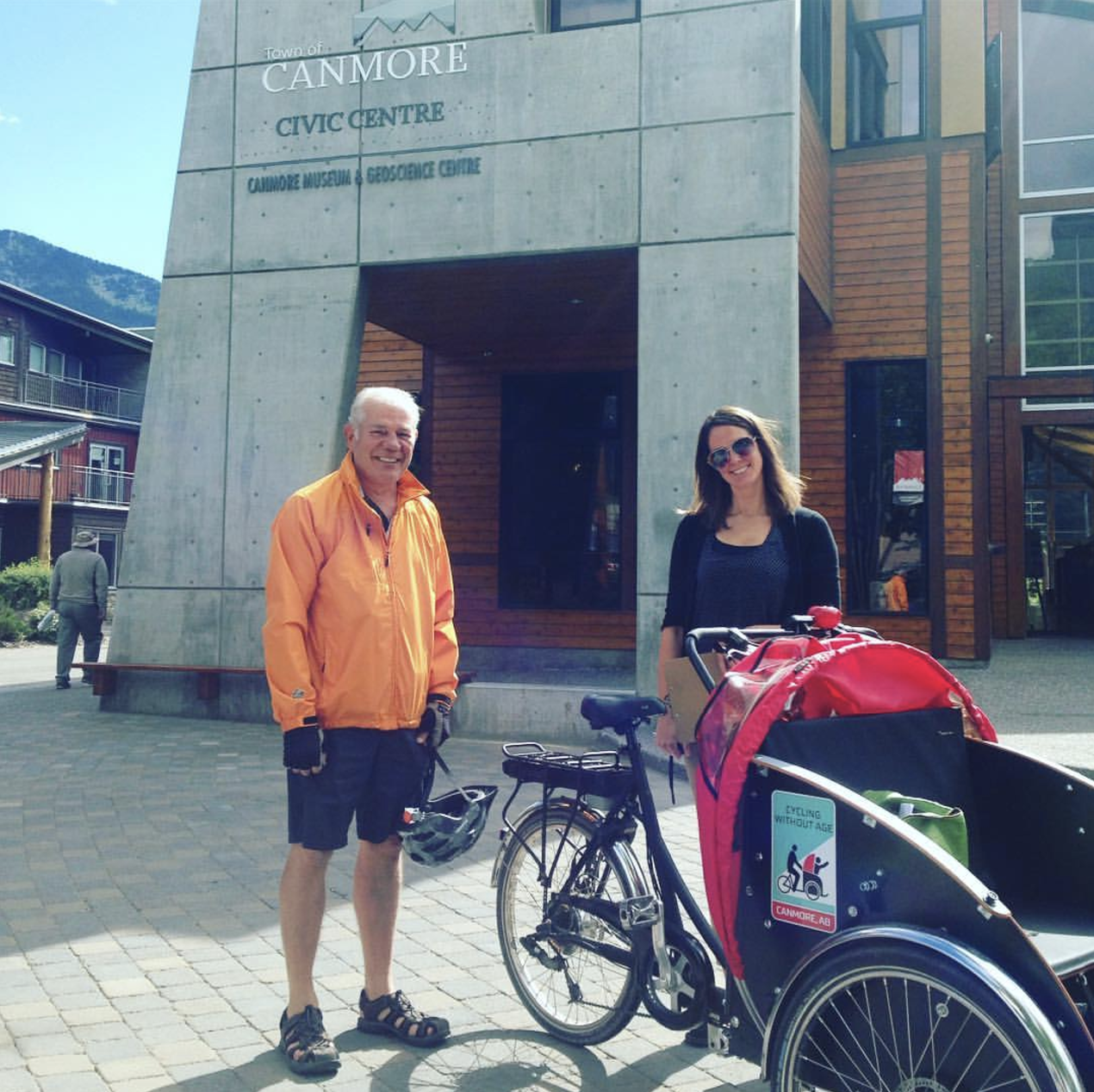 Luwanna Douce, Town of Canmore
Family and Community Support Services
403-678-7125
fcssresourcecentre@canmore.ca