The Sidney Chapter
Cycling Without Age works to improve the lives of the elderly in Sidney BC by promoting intergenerational relationships and providing seniors with an opportunity to connect with neighbours, nature and fresh air.
Sign up as a volunteer pilot by emailing us at cwasidney@gmail.com.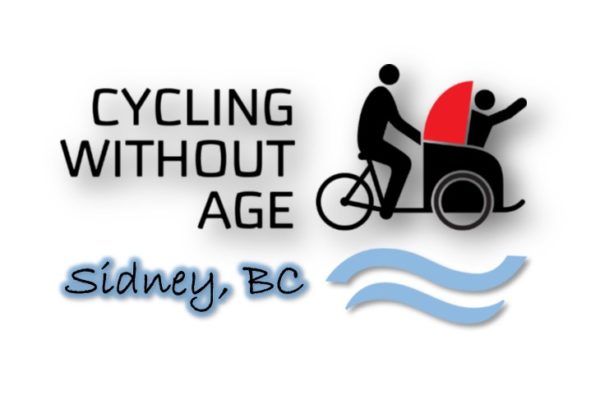 Chapter Updates
The Sidney chapter launched in December 2017 as a registered non-profit Cycling Without Age Society in BC. We are not affiliated with any individual care homes, so that we can provide rides to any seniors in town.
Our first fundraising event – a silent auction and "Phantom of the Lite Opera" was a hit, with 75 attendees. If you were one, and have a video or photo you would like to share, please email to cwasidney@gmail.com.
We expect our first bike to arrive in January, 2019!
We are nearing the end of our raffle fundraiser – December 2, 2018 we will draw the winner of a new 21 speed Specialized Step Through generously donated by Russ Hays in Sidney (follow our Facebook for raffle ticket purchase locations).
Sidney, BC Team
Steve Duck (President)
Sara Duncan (Vice President)
Tracey Farrington (Secretary)
Bill Brooks (Treasurer)
Brenda Houston (Director at Large)