Cycling Without Age is a volunteer organization that makes seniors feel welcome again in the communities where they might otherwise think they have been forgotten. The simple act of taking them for a bike reconnects them with nature, their community and the world around them.
Coffee friends
Chapters with trishaws
New chapters fundraising for trishaws
Many elderly often experience a loss of mobility and independence. This leads to social isolation, loneliness, and depression.  Time spent with the volunteers on the Trishaw breaks them free from their social isolation.  The program gives them wind in their hair, the ability to connect with nature, and the chance to share their stories.
Local volunteers called 'pilots' visit homes, care and senior centers/facilities around the community and offer rides on the Trishaw.  Being out in nature and with the 'pilots', nurtures emotional well- being. Nature rides make passengers smile, bring back their memories, and allow them to be part of society again and thereby renew their appetite for life itself. We believe life can and should be beautiful at any age – even at 100!
Cycling Without Age Volunteer Appreciation
Cycling Without Age is not only about the elderly or less able, but it is also about the volunteers – the pilots.  It brings the young and elderly together, in the great outdoors, experiencing the joy of traveling by bike and feeling free.  It is less about volunteering in the traditional sense of the word – and more about active citizenship.  Citizenship is driven by a desire to get involved and to make a real difference for someone. It's about creating relationships and connections between people.
Meet Fraser from Scotland
Watch the BBC video that went viral.
Cycling Without Age Canada
If you would like to start a chapter of Cycling Without Age in your city, we would be delighted to help you get started.
Getting started with a Cycling Without Age chapter is an amazing experience. Nothing beats witnessing the joy of the elderly, pilots and personnel interact on and around the trishaw and seeing the smiles of passengers coming back from their first ride with the wind in their hair, rosy cheeks and full of stories. We love to experience the movement of Cycling Without Age spreading all over the world and always welcome more to join.
We have launched a simple Affiliate model for communities, nursing homes, cities, and individuals worldwide to become part of the movement. Proceed to the Affiliate page. We already have a wealth of experience in working with nursing home staff and management, city councils, other volunteer organizations, cyclists federations as well as great ideas of how to get the initiative off the ground and locals excited about it.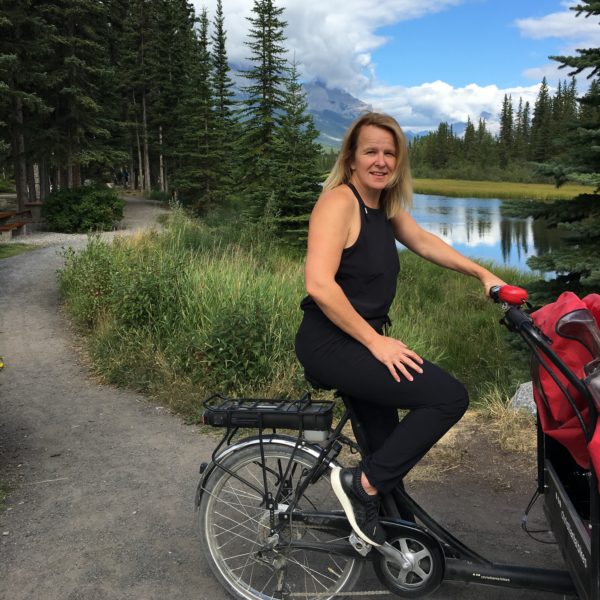 Jane Hu, Executive Director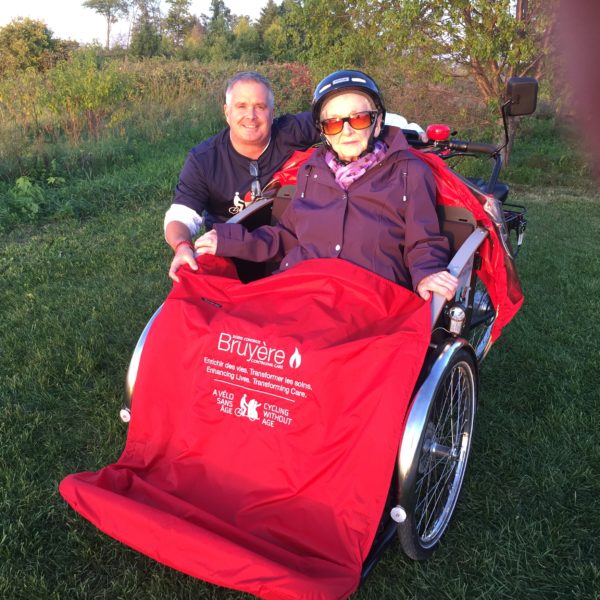 Gary Bradshaw, Ambassador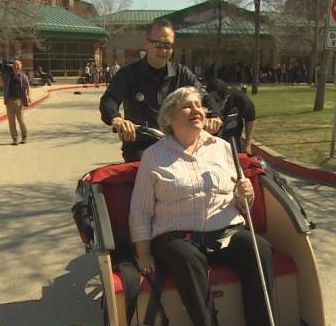 Ken Curtis, Ambassador