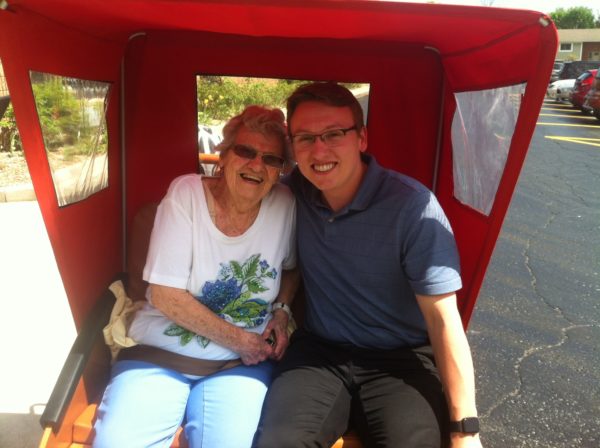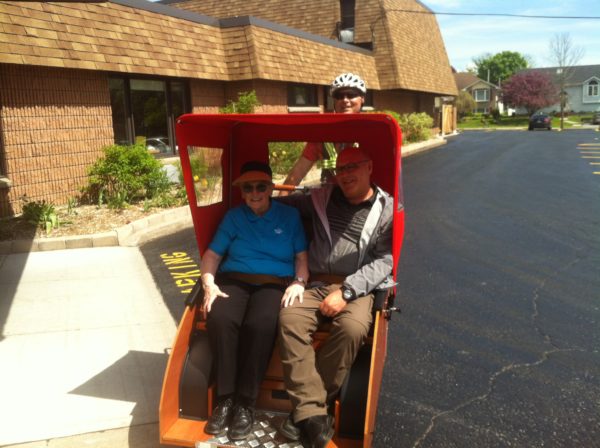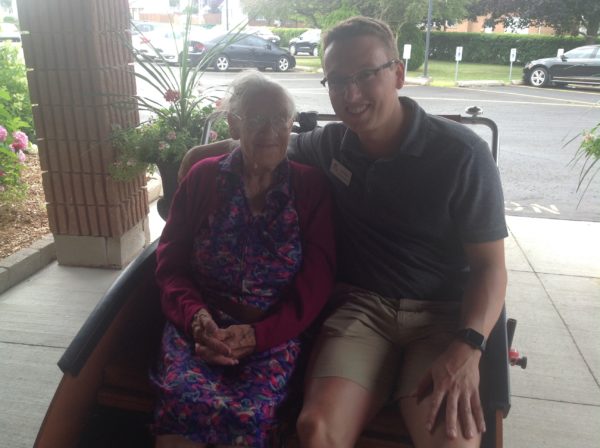 Cycling Without Age – Brockville is a program for seniors and those with a mobility issue to once again "Have the Wind in Their Hair".
We provide free rides on a special 3-wheeled bike called a "trishaw".  The rides are approximately one hour long and travel along the Brock Trails, through the famous railway tunnel, along quiet streets, basically, anywhere we can go safely in and around Brockville.
The bike will be stored at the Chartwell Wedgewood Retirement Residence on King Street in Brockville.  You can meet there or be picked up at an agreed location.
How do I sign up?
If you or someone you know would like to sign up for a ride or become a volunteer, please contact:
JoAnn Bell