Welcome to Cycling Unlimited, the Lower Columbia Chapter of Cycling Without Age

We help the elderly and people with mobility issues remain active in our communities. With one trishaw in Rossland and another in Trail, passengers can enjoy their towns and nature from the front of specially designed bicycles. CWA  creates happiness by building bridges between generations. We aim to reinforce trust, respect and camraderie in our community.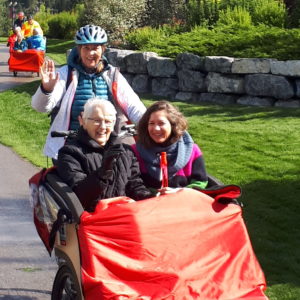 Updates
We're rolling! We now have a number of pilots trained in Rossland and are ready to give people rides. Get in touch with me if you would like to pilot or would like a ride. Contact: Diana (at) cyclingwithoutage.ca
In Trail, Columbia View Lodge is preparing to take residents out, too. We will be reaching out beyond personal bubbles very soon, so pilots – expect more communication from us in the coming weeks. Get your passengers ready!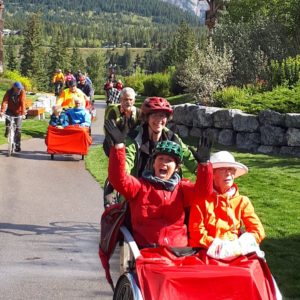 Want to get involved?
Whether you would like to volunteer as a pilot, suggest a passenger (including yourself), or support us in some other way, please contact us at diana(at)cyclingwithoutage.ca.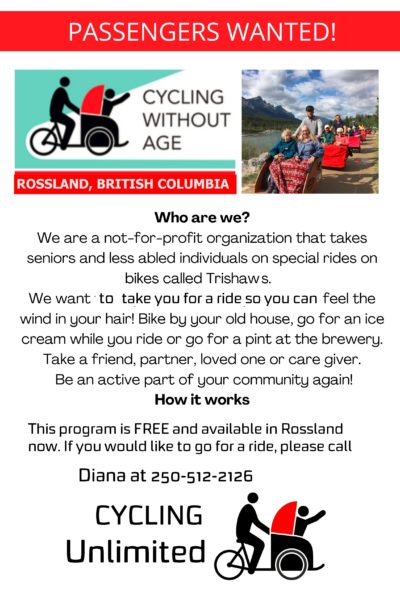 Many Thanks to our Sponsors!