Now, more than ever, your donation can make a world of difference to a lonely, isolated or marginalized person with a mobility impairment Just by getting them outside for a bike ride. And there are so many ways that individuals and businesses can donate.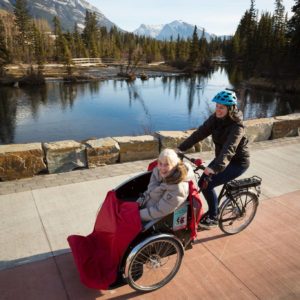 Individuals 
People can volunteer their time and talents through opportunities in their communities. You could learn to be a Pilot for one of the Trishaws in your area, organize and support special events, provide business skills, even join the board. Tell our story through your social media platforms, share our posts, spread the word!
There are also many ways to donate money as well beyond a one-time lump sum. One of the easiest methods is through annual or monthly recurring donations. You could use special occasions, holidays or birthdays to unite family and friends towards a common cause Instead of gifts.  Learn more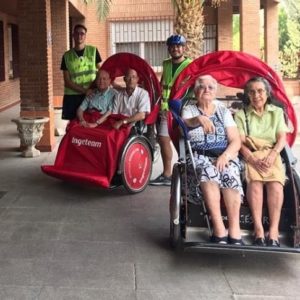 Business
Most companies have corporate social responsibility programs for charitable giving and volunteering.
Allowing employees to volunteer while "On The Clock" or putting some budget dollars towards causes that your employees care about.
Cycling Without Age Canada will help you to organize a volunteering event for your company that can turn into a team building, team bonding activity.
Please contact us for other giving ideas or to work with your organization to create customized options.  Learn more