We offer meaningful ways to give back to your community. In today's "connected" world, people feel more disconnected than ever. Our world and workplaces are so busy and pressure-filled, that tasks take precedence over relationships more often than not. Poor or lack of communication is often cited as the biggest gap and frustration amongst people today.  It's hard when things seem to go so fast!
What if we could take the time to really listen, have conversations that matter and create stronger connections? Imagine what we could accomplish!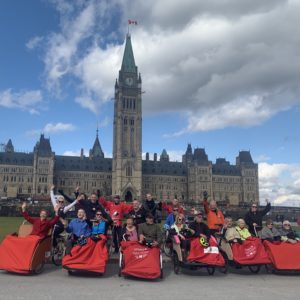 BETTER EMPLOYEES THROUGH VOLUNTEERING
We have found the simple act of taking someone for a bike ride is successful in building bridges between generations, reinforcing trust, respect and strengthening the art of conversation. Think about what this could do for your employees, your teams and your organization.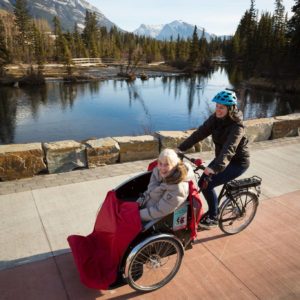 MORE EMPLOYEE ENGAGEMENT THROUGH MATCHING CAMPAIGNS
Increase employee engagement in the community by organizing a fundraiser to help grow the Cycling Without Age movement. Gamify to see which locations can raise enough to purchase a bike. Match employees gives to demonstrate how much your care about their causes and their families.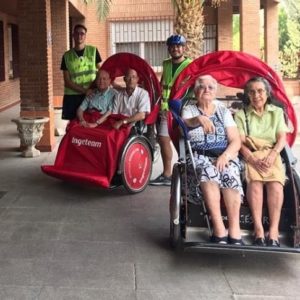 BIKE SPONSORSHIP
Sponsorship opportunities for bike purchases are available at all budget levels in various communities across Canada. Let the employees choose where the bike(s) will be distributed. Benefits include complimentary event, logo recognition, website links, social media posts and more.
To explore any of the opportunities listed above or to inquire about other ways your organization can get involved, please contact info@cyclingwithoutage.ca