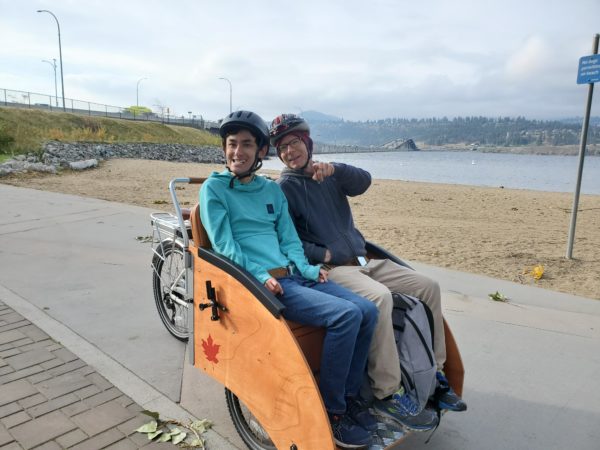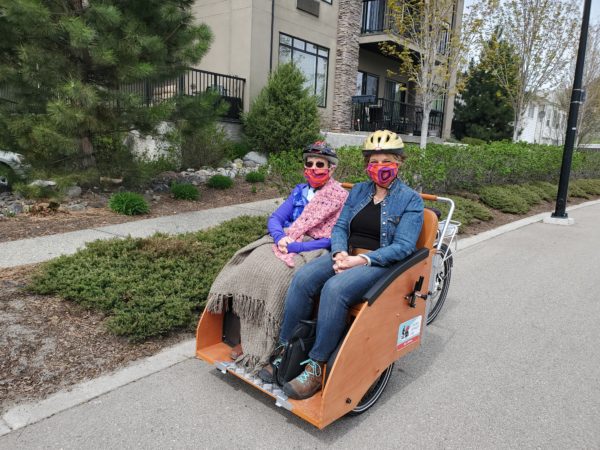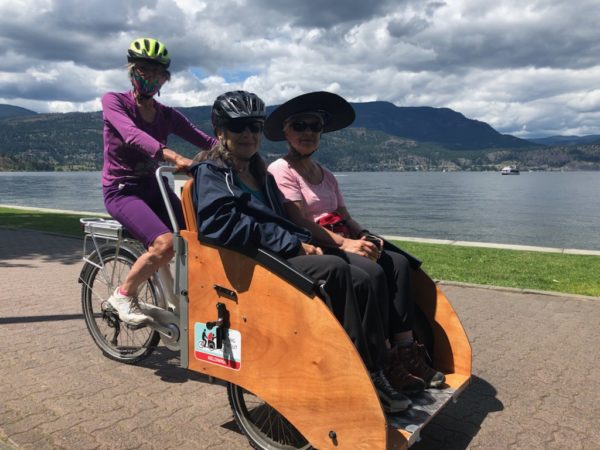 The Kelowna Chapter of Cycling without Age (CWAK) all started with a conversation in a coffee shop after CBC Radio did an interview with the newly launched Vernon Chapter in the winter of 2018 and came to fruition in 2019 through the hard work of the volunteers under the umbrella of the Kelowna Area Cycling Coalition (KACC) and a group of like-minded individuals. Interior Savings, The Central Okanagan Foundation, and a generous donation from the estate of a private citizen provided the funds to purchase our first electric trishaw and shortly thereafter, our second one along with the required equipment.
We hoped to launch the program for seniors living in long-term care in Kelowna in the spring of 2020 when we were derailed by Covid 19. We continued to move forward with the safety training of our initial group of very enthusiastic volunteers providing rides to friends and family members while we patiently wait to get access to our target passengers.
Cycling Without Age is founded upon 5 basic principles:
Generosity – a simple act we are all able to provide
Slowness – time to appreciate the environment and be present in the moment
Storytelling – everyone has a story to tell
Relationships – building intergenerational relationships with everyone involved
Without Age – life does not end just because you have reached the golden age – there is always time to experience something new or fun.
With the roll-out of the Covid 19 vaccines, it is possible that we will have a modified launch in the late spring/summer of 2021. Please email us at Cycling Without Age Kelowna if you would like to become a volunteer Pilot, you would like to experience "the wind in your hair" or if you would like more information about the program.