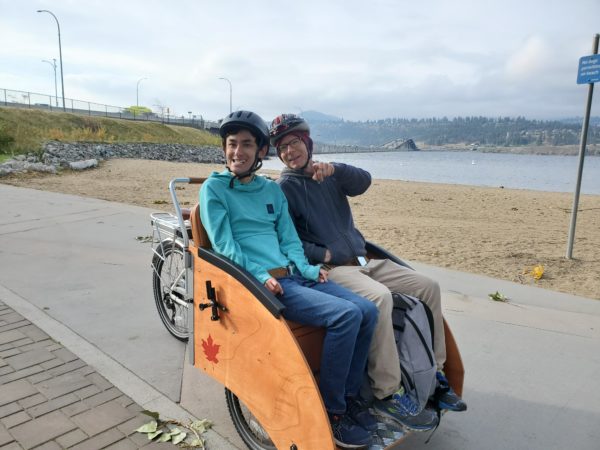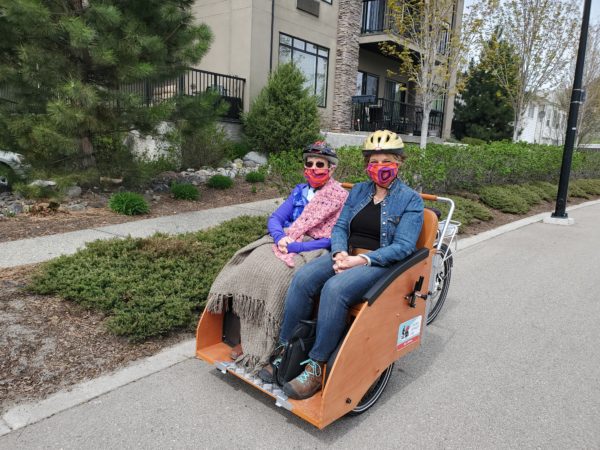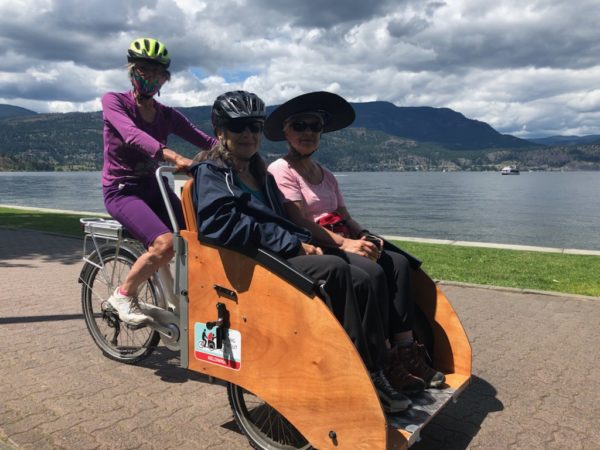 The Kelowna Chapter of Cycling without Age (CWAK) came to fruition in 2019 through the hard work of the volunteers under the umbrella of the Kelowna Area Cycling Coalition (KACC) and a group of like-minded individuals. Interior Savings, The Central Okanagan Foundation, and a generous donation from the estate of a private citizen provided the funds to purchase our first electric trishaw and shortly thereafter, our second one along with the required equipment.
Now with our pilots and passengers vaccinated against COVID 19, we see no reason why our season can't take off in the spring of 2022!
Cycling Without Age is founded upon 5 basic principles:
Generosity – a simple act we are all able to provide
Slowness – time to appreciate the environment and be present in the moment
Storytelling – everyone has a story to tell
Relationships – building intergenerational relationships with everyone involved
Without Age – life does not end just because you have reached the golden age – there is always time to experience something new or fun.
If you would like to become a pilot, or a passenger and wish to have more information, please email us at Cycling Without Age Kelowna.
Come feel "the wind in your hair"!