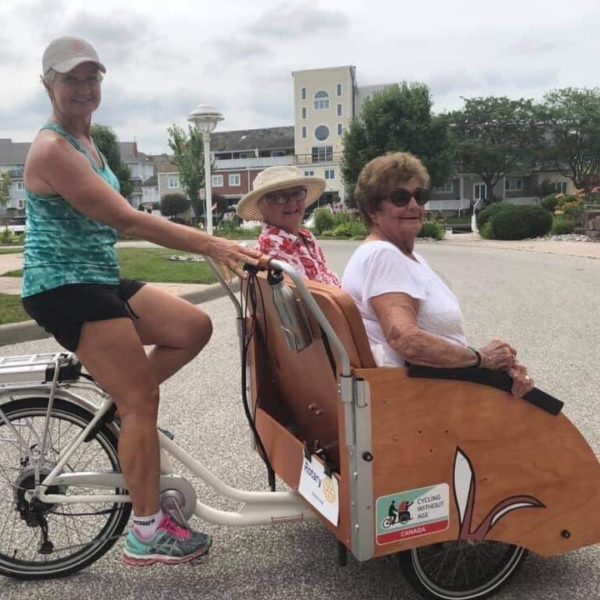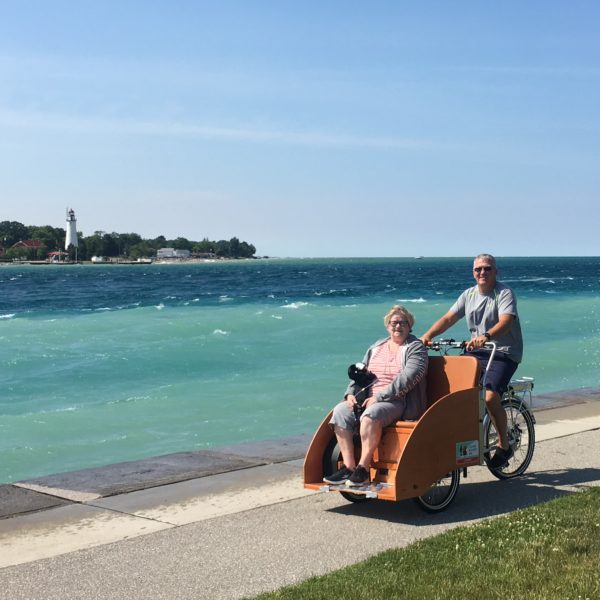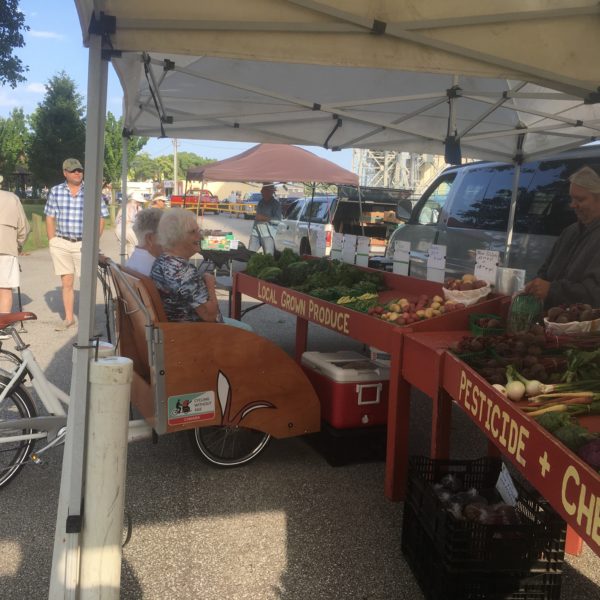 Cycling Without Age is a program that is available to local seniors. Trishaw bicycles, pedalled by trained volunteers take seniors with limited mobility out for rides. The seniors are then able to get outside, make new inter-generational friendships, connect with the community, and feel the wind in their hair.
The trishaws come equipped with an electric assist motor to help the volunteers pedal, as well as a weather hood and rain/windproof blanket to keep the seniors comfortable and warm. The trishaws will accommodate 1-2 passengers.
The bike will be stored at the Point Edward Firehall, you can meet there or be picked up at your home. The rides are approximately one hour long. Along the way, you may stop to watch children playing at the park or enjoy the beautiful riverfront.  We will start with 2 rides a day leaving at 10:00 am and 1:00 pm.  As interest and our volunteer base grows we will add more timeslots.
How do I sign up?
If you or someone you know would like to sign up for a ride or become a volunteer, please contact:
Kate Horner-Burgess, 519.312.3736
Jane Williams-Hu, 403.703.2533