The Sidney Chapter
Cycling Without Age in Sidney operates as the Cycling Without Age Society in Sidney BC to improve the lives of the elderly, and others with limited mobility, by promoting intergenerational relationships and providing an opportunity to connect with neighbours, nature and fresh air.
Visit our Society website https://cyclingwithoutagesociety.com/ to learn more, sign up as a volunteer, book a ride, or donate!
You can also follow our Chapter on Facebook @cwasidney and Instagram #SidneyCWA.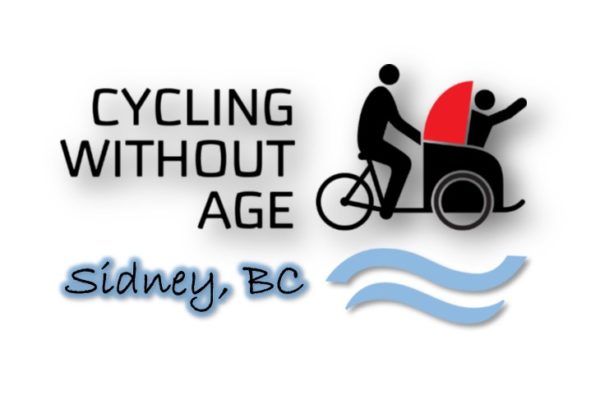 Chapter Updates
March 2019
Our insurance has been approved, we've got our first batch of volunteers trained up, and we'll be ready to start providing rides in mid-March! Contact info@cyclingwithoutagesociety.com to book and get information about times available.
January 2019
Our first trishaw arrived!
December 2018
We completed our first fundraising raffle, giving away a Specialized Step Through donated by Russ Hays in Sidney, and raising nearly $3000.
April 2018
Our first fundraising event – a silent auction and "Phantom of the Lite Opera" was a hit, with 75 attendees. If you were one, and have a video or photo you would like to share, please email to cwasidney@gmail.com.
December 2017
The Sidney chapter launched in December 2017 as a registered non-profit Cycling Without Age Society in BC. We are not affiliated with any individual care homes, so that we can provide rides to any seniors in town.
Sidney, BC Team
Steve Duck (President)
Tracey Farrington (Secretary)
Bill Brooks (Treasurer)
Brenda Houston (Director at Large)
Dane Allison (Director at Large)