Press Release – September 21, 2021
On September 28, 2021, an official launch will be held for Hamilton's CWA Chapter.

WHERE: Bennetto Community Centre, 450 Hughson St. N, Hamilton, ON L8L 4N
WHEN: September 28, 2021 1:30-2:30pm
INVITEES: Local city Ward Councillors, donor representatives from McMaster University and HOPA, participating seniors, volunteer pilots, and local news outlets
WHAT: Acknowledge and celebrate the launch of this new service providing Hamilton seniors access to a (piloted) bicycle ride!
PHOTO OP: See our Trishaw in action with our senior passengers and volunteer pilots.
Please click here to see the full press release
First Passengers have a ride – August 17, 2021
With two pilots fully certified (Lorraine and Allan), and some Welcome Inn clients ready to ride, we took our inaugural rides around the Waterfront. Highlights included pictures with Theodore the Tug Boat, and meeting up with friends on the trail to Princess Point. Unfortunately due to an afternoon rainstorm the passengers scheduled for post lunch rides are now rescheduled til August 24. Big thanks to Jenna from the Welcome Inn who coordinated all the paperwork and loaded the passengers for us. Don't forget to check our twitter feed for the most up to date info and pictures.

21 July 2021 – Pilot Information and Training

On July 21, 2021 we had our first Zoom Info Session for volunteers interested in being pilots.
Twelve people joined us.  Tammy H. (from New Hope), Adam K. (Trainer) and I (Nancy G) walked through a presentation and answered questions.
If you think you would be interested in being a pilot, please review the presentation below and e-mail cwahamilton@gmail.com for more information.
CWA_July 21 2021Rev_PILOTS_info session
July 2021 – Coming To A Cycle Path Near You!!


Cycling Without Age (visit the site and view the video) is an international program in 50+ countries for mobility challenged people to help them enjoy the fresh air and scenery of their surroundings from the front of a trishaw. Thanks to the support of donors, volunteers and other community members, Cycling Without Age Hamilton is offering free rides on the Waterfront Trail to seniors and mobility challenged clients of the Welcome Inn Community Centre.   Our start up was delayed by COVID-19, but we intend to offer a full program of free rides  COVID-19 permitting, during the Summer and Fall of 2021. Thanks to our  very generous donors, we have acquired a beautiful Vanraam  trishaw. New Hope Community Bikes is providing a cargo trailer to serve as a mobile base.
About Us

The Hamilton and Burlington chapter of Cycling Without Age was initiated by retired accountant Nancy Gray and her friend from McMaster Jill Axisa. Jill and Nancy have been planning and working on this chapter since June 2018. The Hamilton location of the chapter has become a reality since Tammy Heidbuurt,  Director of Business Development and Community Partnerships at New Hope Community Bikes got involved. Tammy reached out to Emily at the Hamilton and Oshawa Port Authority who was looking to bring more people (especially seniors) to the waterfront trail, promoting quality of life. Nancy reached out to her contact at McMaster University – Dee Henne (AVP & CFO) who was looking for opportunities for more staff involvement in the downtown Hamilton community. With generous financial donations from both HOPA and McMaster CWA Hamilton & Burlington was able to purchase our first trishaw.
We are currently working with the Welcome Inn Community Centre to offer rides and will extend our service to other community centres, retirement homes, and persons living in their own homes at a later date.

Volunteer Pilots Needed
We are actively looking for volunteers, including pilots for summer and fall 2021. If you are interested, please don't hesitate to contact us by email.

The Hamilton Team

• Tammy Heidbuurt, New Hope Community Bikes
• Ruth Kaulback, Welcome Inn, 40 Wood Street E, Hamilton
• Nancy Gray, CWA Coordinator, Hamilton & Burlington
You can reach us by email at: cwahamilton@gmail.com

Facilitators
Organizations helping us through providing operational support in various forms include:
Welcome Inn Community Centre – hosting
Photo's
Donors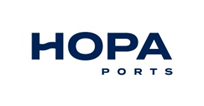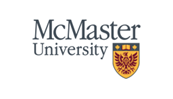 Lorraine Chapman, Nancy Gray, Rob Gray, Ross Hanham and many anonymous  donors